Time marches on my friends. Holy cow, it's 2023. I am shocked at how quickly the years fly by since about 2008 or so… while I like to think this is due to having unprotected sex and the output of such things, it's probably just about getting old and so little in each year MATTERS. In 1989, every week was some major life event it seemed like, but now, eh…
That said let's look at 2022: the YEARS BEST SHIT.
Board Games
Lots of stuff came out that I have been waiting for, but the big one by Matt Ecklund didn't get here in time for 2022. I haven't gotten John Company 2, Bios Mesofauna to the table, so I can't include them in a best of (yet).
The game of the year for me, despite the fact that the first version of it came out in 2019, is WARCRY. I've gotten 10+ games of this over the year and I will call it now as the greatest beer and pretzel miniatures game there is. Most games are 3-4 turns and take about 40 minutes from set up to tear down (or to the next game). I've now painted the majority of my terrain and I'm just about to start in on the next box set (Red Harvest) and paint some more Warbands. I'm going to do a big ass review of it and why would people play it vs the also excellent Frostgrave or Necromunda. Warcry has some constraints you have to learn to live with, but once you do, it is just superb and most of all, it makes me laugh when I get my ass kicked most of the time as it's some crazy ass move or ridiculous roll.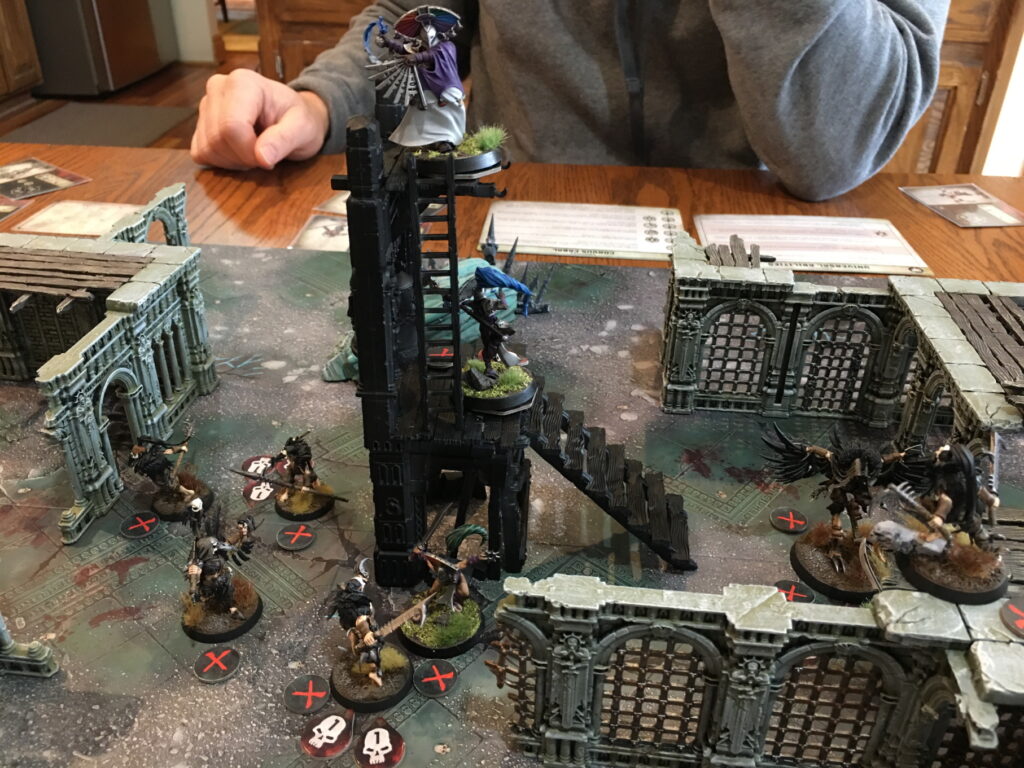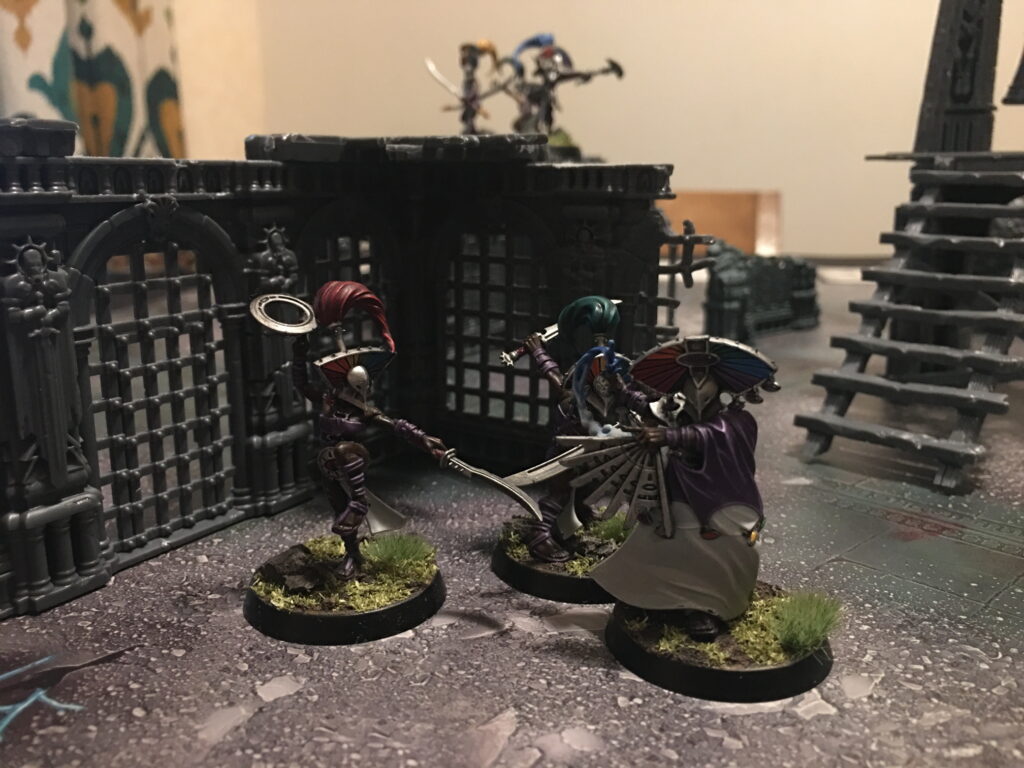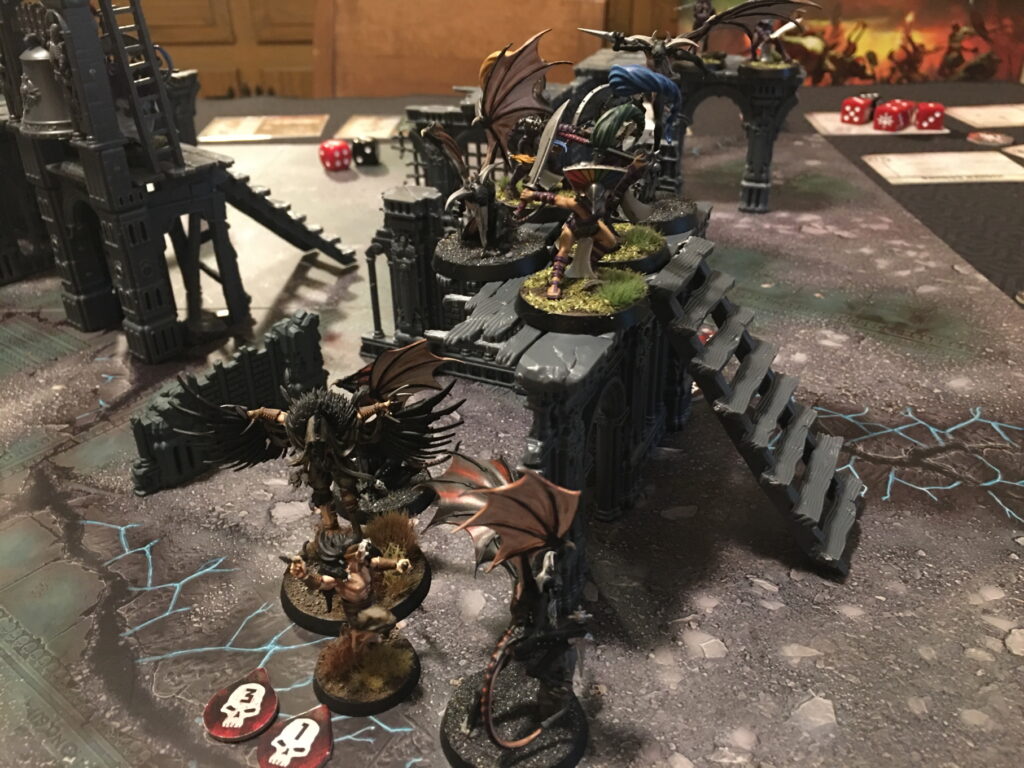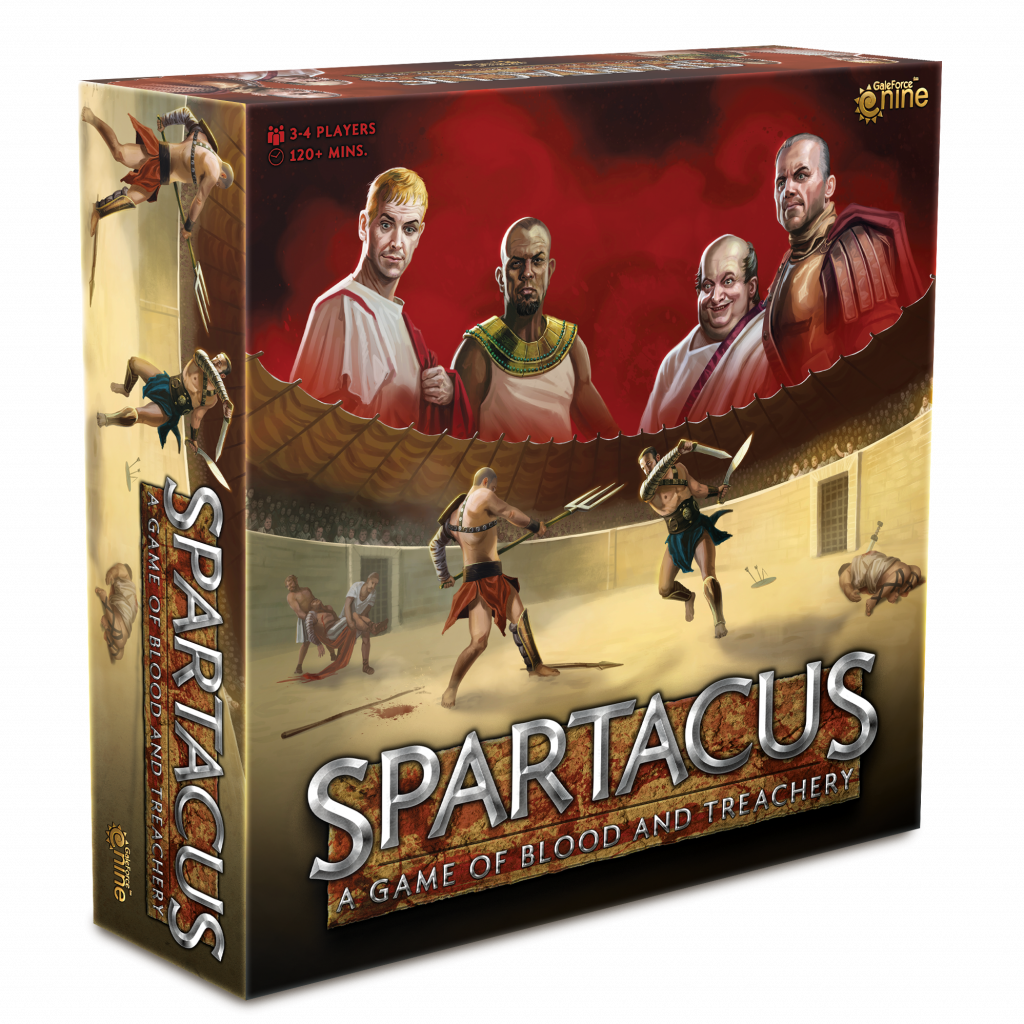 The other game we played a lot of was Spartacus, which was originally released in 2012 (a great year for board games!) and has an updated, non-show-related version. I wish I had known this was THAT good back when it was sitting on shelves, we would have played the crap out of it by now. When you see that tons of people have built custom stadiums for the game, you can probably make some assumptions about the quality of the game.
BOOKS
I read a bunch but I can't keep up with yearly releases of books, my favorites that I read this year (new, I read books I've read over again fairly often), all highly recommended are: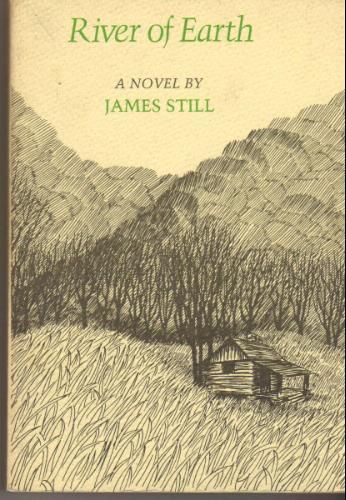 River of Earth – James Still. This is about a poor kid who follows his family around to different mining camps and towns. Doesn't force the reader to dwell on what the character or author is thinking about situations, it just has the situations. It reminded me a lot of John Gardner's Nickel Mountain, but not a slog which Nickel Mountain was, a pleasure to read.
The Spy Who Came In From the Cold. Brilliant, short spy novel by Le Carre. He has an intro where he spells out that ALL of this is fiction and it's just slightly influenced by his work in the secret service. People accused him of using real situations which he denies, saying his work as a spy was incredibly boring and stupid in contrast. I wanted to start on the George Smiley novels (Tinker Tailor, etc.) and this is the one to get that rolling.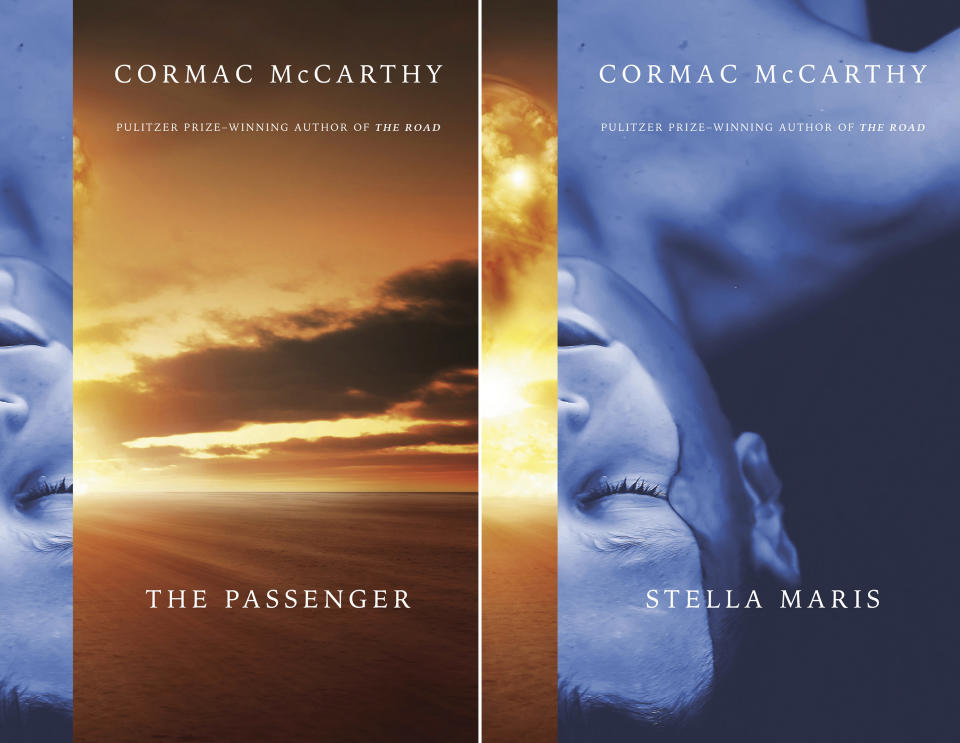 The Passenger/Stella Maris. Feel like thinking about existence and getting sort of depressed but amazed at the same time? Read these. Ostensibly about some mysterious passenger missing on a plane that "crashed" into the ocean, it's really about the conditions of existence that would allow that to happen or as McCarthy puts it in another novel: the joinery.
Movies
I didn't see much in the theaters in 22. 2022 and this year is really just waiting for DUNE 2 since most of the time instead of going to a movie, I would just watch DUNE again The film of the year is the NORTHMAN, but we all knew that. Viking anti-hero revenge film? Oh yeah.
I liked the Terrifier 2, but it was too long and a couple parts took it too far to really love (which is why the fans love the movies, so I get it).
The Video Games
Elden Ring just blew everything out of the water this year, but there were some incredible games and a few disappointments.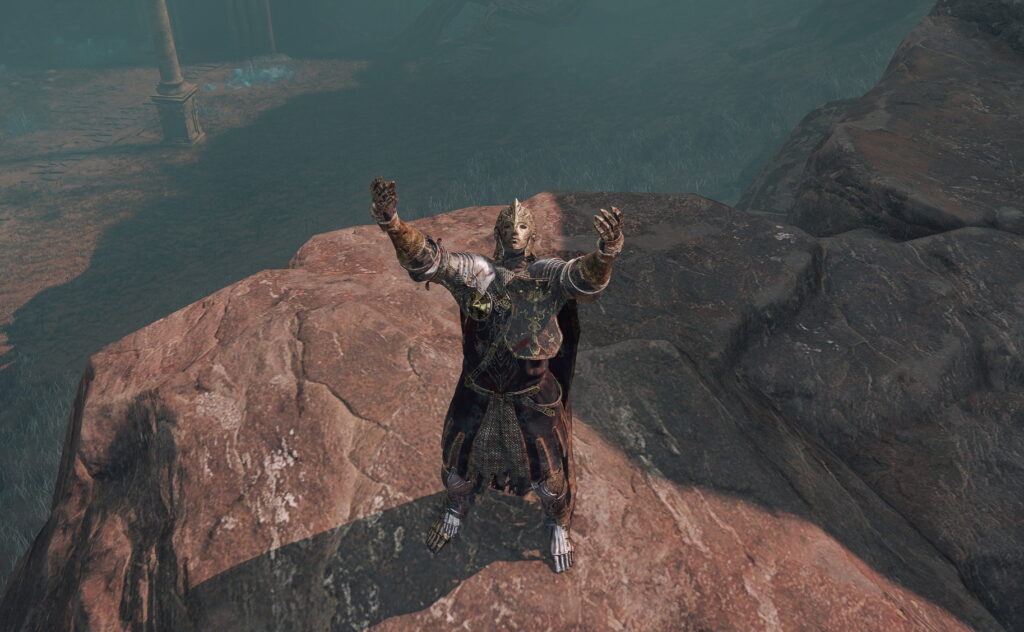 What can I say about Elden Ring that hasn't been said– it's Dark Souls writ wide, with all the good and bad that comes with open world. I still haven't finished the game, but I have played hundreds of hours, played dozens of them with friends and the PVP that comes with it. Overall I think the game is too long and probably should have ended at (spoiler) Margott v2. However, there are some fantastic bosses after that– and the Fire Giant is just incredible (and very hard). One of these weeks I'm going to put a fork in the game, but I just keep playing with my low level characters multiplayer and love it. There are so many builds, so many ridiculous weapons and spells, and with the multiplayer it's a game we will be playing together for years. Is it as good as Dark Souls 1 or Bloodborne? No, but it doesn't have to be in order to be an absolutely legendary game. Elden Ring has become the game that everything else will be defined against for a long time.
Vampire Survivors
I only have 12 hours or so into the game at this point, but for me it represents exactly what I love about indy video games– a very simple premise taken to the next level. Vampire Survivors is an anti-bullet hell game, in that you run around and shoot things that come at you (rather than dodging stuff that shoots at you). Running around with the whip on a grassy field at first is very boring, but just give it a chance and you will realize that it becomes like modern art at the end of a level with sprites filling the entire screen and you nailbiting that you'll survive. This is a 2022 gem and everyone should play it. If you love this, check out RIFT WIZARD that came out in 2021– instant classic and takes the crown of SWORD OF FARGOAL for me.
Disappointment – Victoria 3
I was really looking forward to this game all year, especially after the horrible addiction that I had to Crusader Kings 3 and my love of Machiavelli the Prince, Port Royale and similar economic games. Victory 3 was just very strange to play and figure out, I didn't know what the hell I was doing or what effects my actions actually had. Maybe there's just too much going on, but one thing I will tell you in the hours I played: I was bored. CK3 set a high bar for strategy games (as well as Stellaris). I will give this another go at some point, but there's been the call to Crusader Kings 3 again that has made it impossible. Why mange budgets when you can get cheated on by your spouse with your own bastard son of her mother's!
There's some great games that I got to play over break, but that's going to be a separate post.
Music
My record of the year is CYGNI 61 by RTR. I didn't listen to much else that was new. A new LORN just dropped recently so that will be on the list for 2023.
Hottest chick on the planet (2022 edition)
Rebecca Bagnol