The first annual Wisconsin Root championship is in the can and I had a ton of fun running it. We had a full group with 16 players and four tables, which was a great turnout. About 3-4 of the players were new to the game so it was also fun for everyone to introduce the game.
I'm going to go through the rounds, then the winners and then some stats at the end. There were some beautiful and vicious games throughout the tournament but I couldn't watch them all.
I just want to say that I did pull out a crushing win with the Otters while the final was going on and I hope to see more Otter players next year– they really are easier to win with than the Lizards!
Faction Selection
Players rolled dice and the highest down got to select their factions. This allowed players to play to their strengths but also forced players to play factions they weren't great at sometimes as well.
Scoring
I did a two round swiss (~2 hours each) with a final with the five players with the most points. All other rounds were 4 players. 1 point for a win, 0.5 for a second place. We had a very large group of people tied for slots in the final, basically because we had so few rounds (only 2), so I would not do it like this again.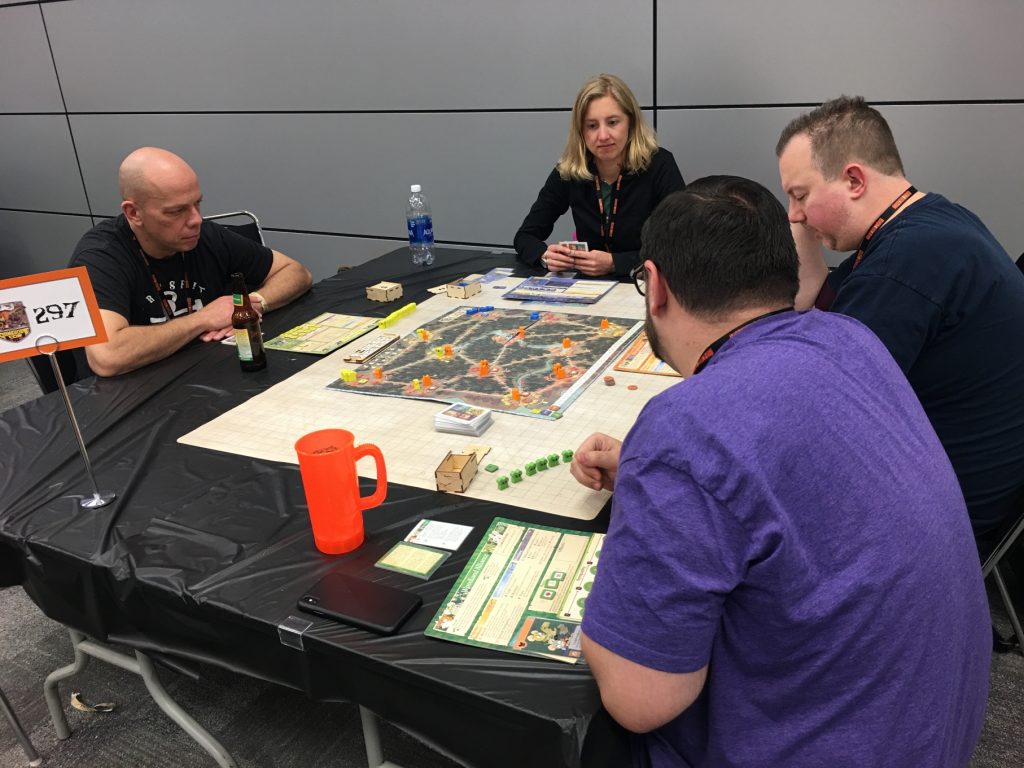 Round one
The Cats pulled off a win at Table 1 (Joe S) with the Vagabond in 2nd place (Graham).
Table 2 was won by the Eyrie (Courtney) with the Alliance in second place (Adelheid).
Table 3 was won by the Lizards (Chris K) with the Alliance in second (Chris S). Dan G went for a Cat dominance victory in the game and was crushed outright!
Table 4 was the Alliance for the win (John R) and Lizards in second (Matt T). IIRC Matt had 29 points as lizards again in this game.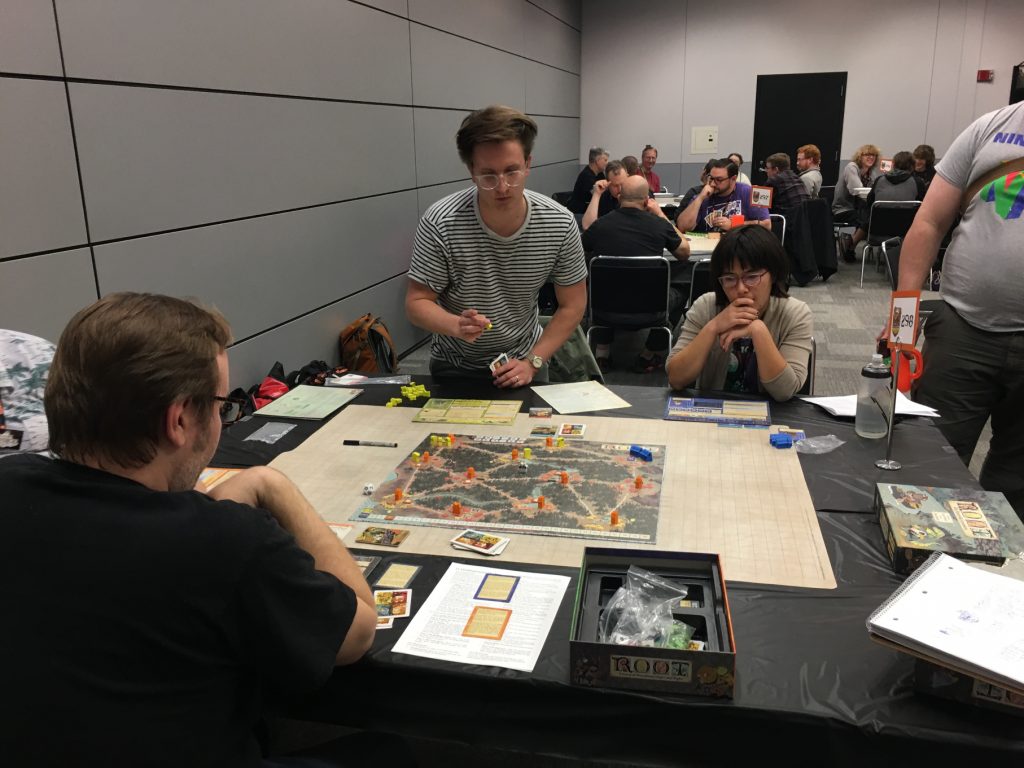 Round Two
I put the winners and second place all mixed up together and the rest of the group on the other two tables. We didn't have any drops between rounds which was great.
Table 1 the first Vagabond victory by Wyatt dominating the game with Beth taking second with the Eyrie.
Table 2 Brad Z pulled out another win with the Cats with Dan G in second place with the Eyrie.
Table 3 was won by Joe S who played as the Alliance with a couple of the other players tied for 2nd place (Courtney and Adelheid).
John R won table 4 with the Alliance and Chris S took 2nd with the Eyrie.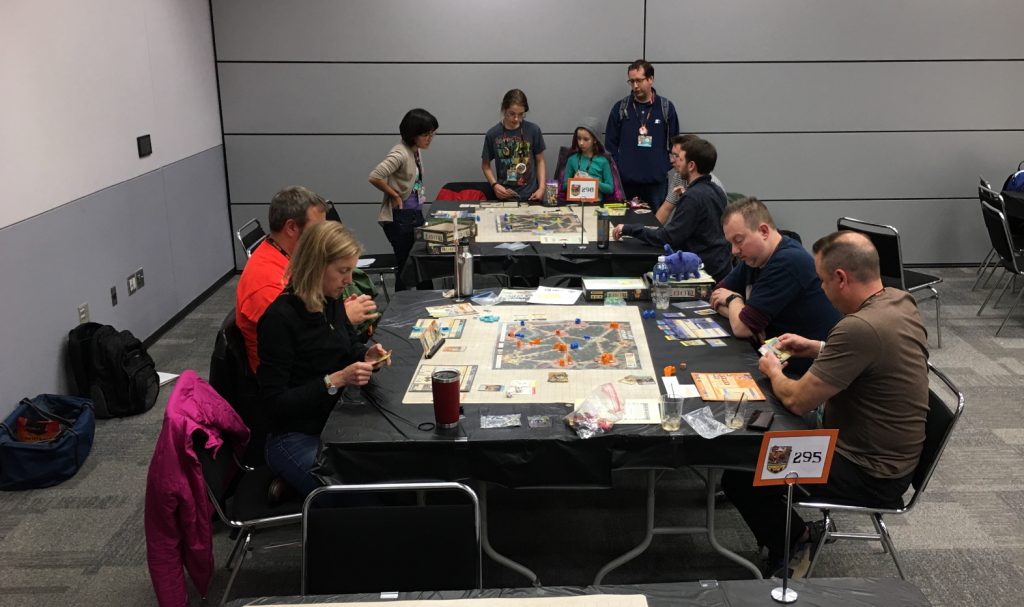 Finals
This is where my point system didn't work out well, as we had three people that had either multiple wins or took one win and a second place who were for sure in the finals, but four people that had a single point. Matt T and Wyatt decided not to continue in the final round so we had our five. Again, I would be more granular next time with this few of rounds so this didn't happen.
The final Table was:
Brad Z – Eyrie
Chris K – Vagabond – Tinker
John R – Woodland Alliance
Joe S – Vagabond – Scoundrel
Courtney – Marquise de Cat
I was playing in another game during the final (these guys all knew how to play and didn't need me much at all to arbitrate) so I don't know how it went play by play, but it looked like everyone was at parity early and the Tinker jumped ahead and then got it done.
Kris K pulled out the win as the Tinker Vagabond with everyone else in second place except the Eyrie.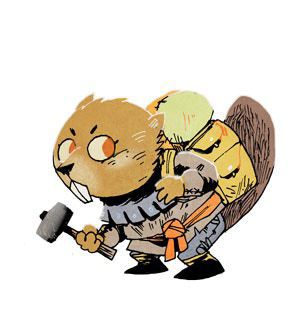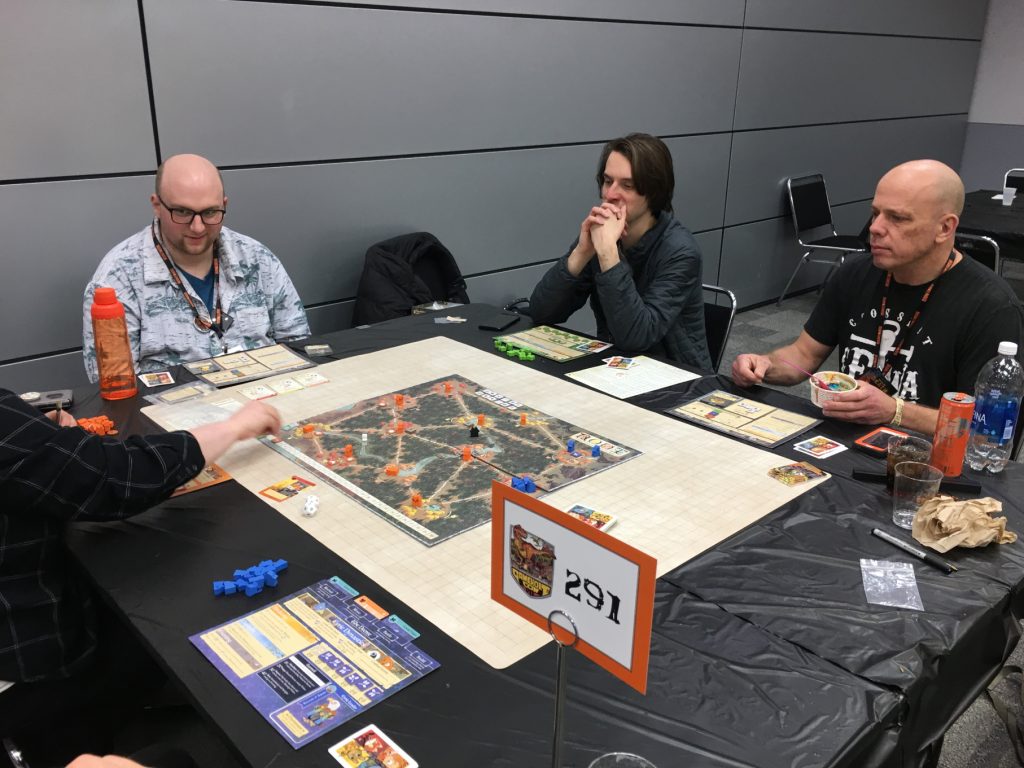 And below are our winners. I had a first and second place prize (the BGG Root bags for each faction) so I told Kris I would owe him some bags since he doesn't own the game yet and gave the prizes to John, Joe and Courtney.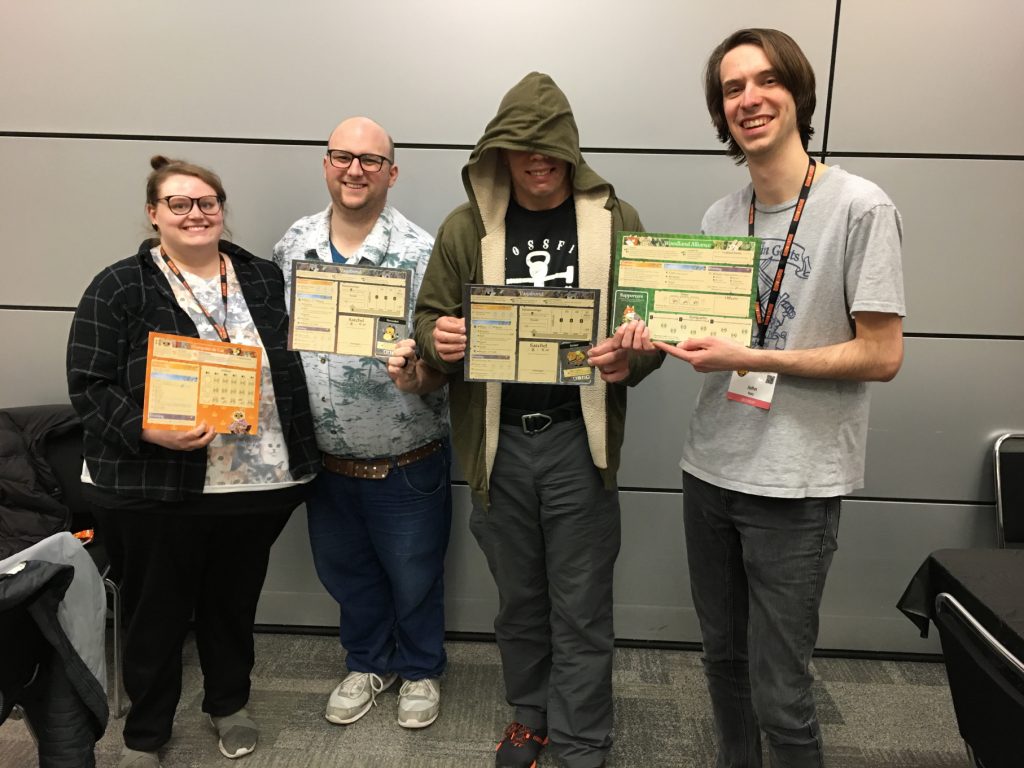 STATS!
While the winning faction was no surprise to anyone (and probably got a few groans from experienced players), there were some surprises for me in terms of what factions were picked, and which ones won games.
Woodland Alliance
Another heavily favored faction to win, the Alliance was selected in 7 games and won 3. Selection to win ratio was 0.43.
Marquise de Cat
Assumed to be one of the weakest factions in the game, nevertheless, the Cats were a force to be reckoned with yesterday. Games without the Cats get very strange for other factions and really turn the faction 'tiers' on their head as well. The Cats were selected in 7 of the games and won twice. Selection to win ration was 0.29.
Vagabond
While the winner of the tournament and heavily favored in any given game, the Vagabond was only selected in 8 of the games (twice in the final) and won twice. IIRC we saw a Tinker, Scoundrel, Thief, Ranger and the Possum played. Selection to win ration 0.25.
Lizards
Considered the most difficult faction to win with, the Lizards were selected in 5 games and won once for a ratio of 0.20. I noticed a few players were playing them wrong so watch the rules carefully.
Eyrie
The birds were selected in EVERY game of the tournament and there were some very good bird players. However, they only won once with a selection to win ratio of 0.11. The Eyrie took second in almost every game they were in so watch out!
The Otters
The Otters were only selected once (by a player new to the game) and they didn't pull out a win. I did score a victory with them in the game I played while the final was going on. Trust me, they are MUCH easier to win with than the Lizards!
Rules and Arbitration
Root is not an easy game to learn and many players (including myself) get small rules wrong, especially with the Vagabond, Otters and Lizards. The main thing I was looking out for was that the Lizards must discard a random card when they lose a garden, and it's critical that they know what actions they take require a DISCARD and which ones are just REVEAL. The Vagabond is very ticky-tacky with a lot of rules. I reminded players that if you exhaust and item that's not in the satchel– it goes immediately into the satchel (like tea).
We had one set of boards that didn't have the 3rd printing update on them, so we had to layover printed sheets. Hopefully for next year we will have that all squared away.
I only had to look up stuff a couple of times. One question was whether or not you could play multiple Ambush cards in a single battle. You cannot.
So thanks to all the players and Gamehole Con for hosting and of course Leder Games for making Root in the first place. Thanks Matt, Dan and Brad for letting us use your sets of Root!