Here's my list of my favorite RPG books of 2017.  Not all of these came out in 2017 though!  These are books that have been at my bedside table or working desk most of the year.
How to Write Adventures that Don't Suck
This is a great book of essays on adventure design from a lot of the greats, with short adventures to go along with each essay.  Fantastic stuff!  All GM's should have this one.
FASERIP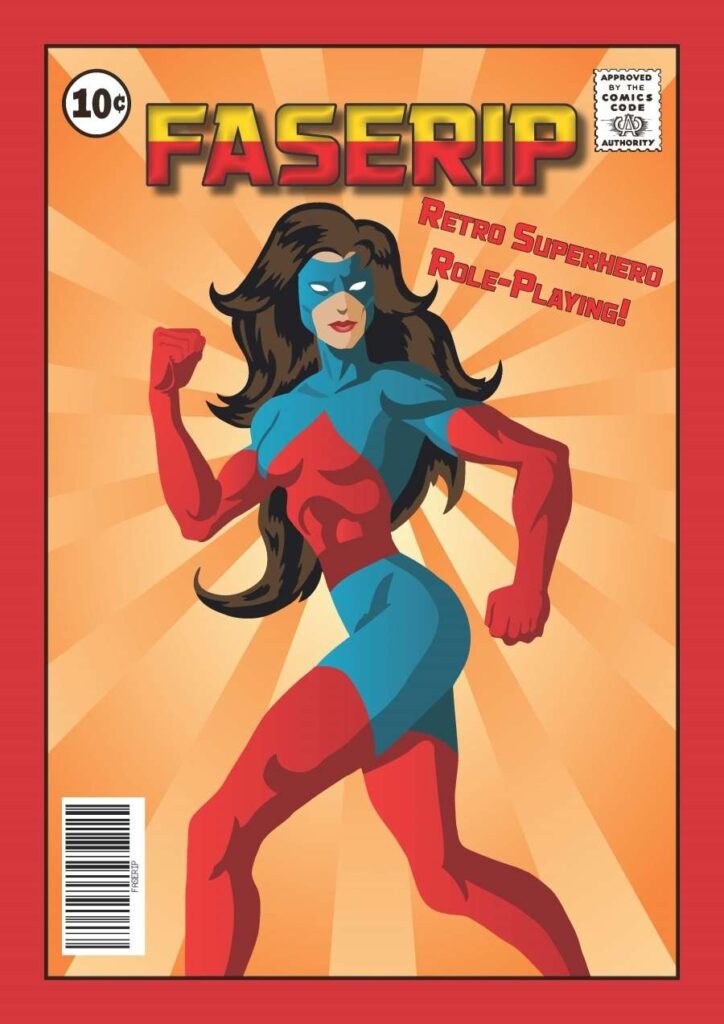 This is an OGL redux of the Marvel Heroes RPG from TSR that had a LOT of expansions and material that my brother and I basically ignored after getting and playing the yellow box set a few times.  We were CHAMPIONS kids and that meant pointbuild and brokenness and combat that took forever.  Frankly I wish we had looked at TSR's superhero game at the time a bit more OR they had the common sense to realize that kids wanted to make their own characters!  Faserip has character creation (which I would dub semi random).  Also, this shit is FREE.
We got to play FASERIP once this year (thanks to Lordlobo) and I intend to run it soon.
Veins of the Earth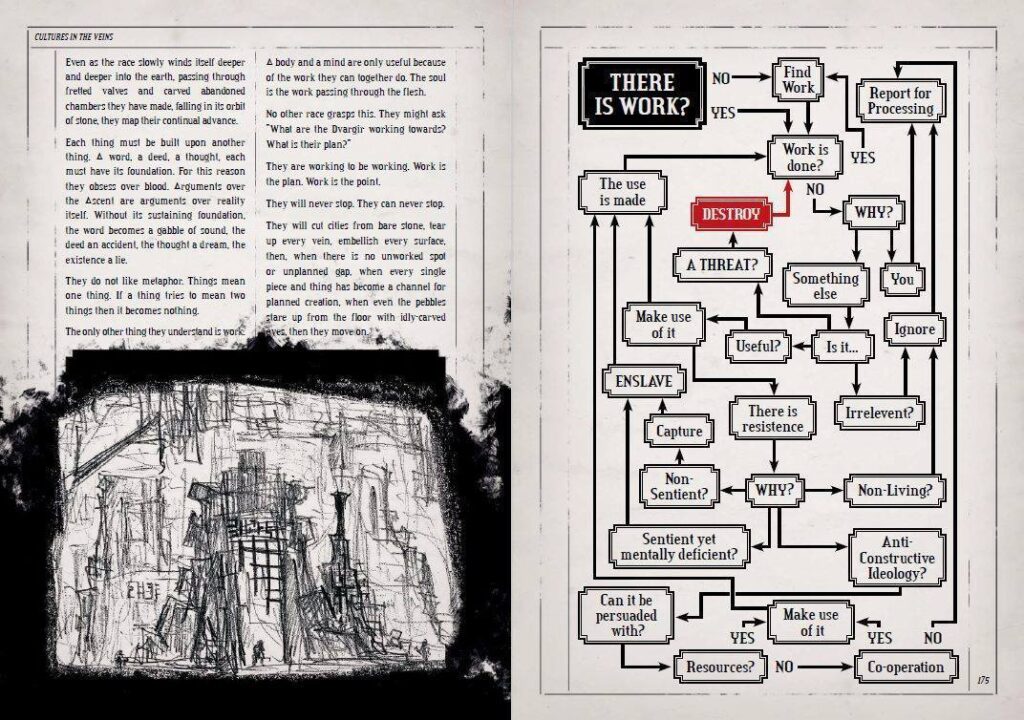 This is great shit-reading.  Probably one of the best shit-reading books to come out in long time.  While the campaign itself is nothing compared to World of the Lost or Better than Any Man (it's more of a gazetter), it has oodles of weirdness and unique ideas for your OSR, D&D5e or even 13th Age campaign.  While not a fan of the author's writing generally ("get to the fucking point man!" is the constant comment running through my head) this is worth suffering through the rough spots.  After purchasing the lackluster Deep Carbon Observatory, I thought this guy needed an editor and he got one when publishing Veins: it really helped.  Hopefully he can tighten up his tendency to overwrite and wordiness even further for the next thing he does because the bones of it this are fantastic.  Art is great.
Silent Legions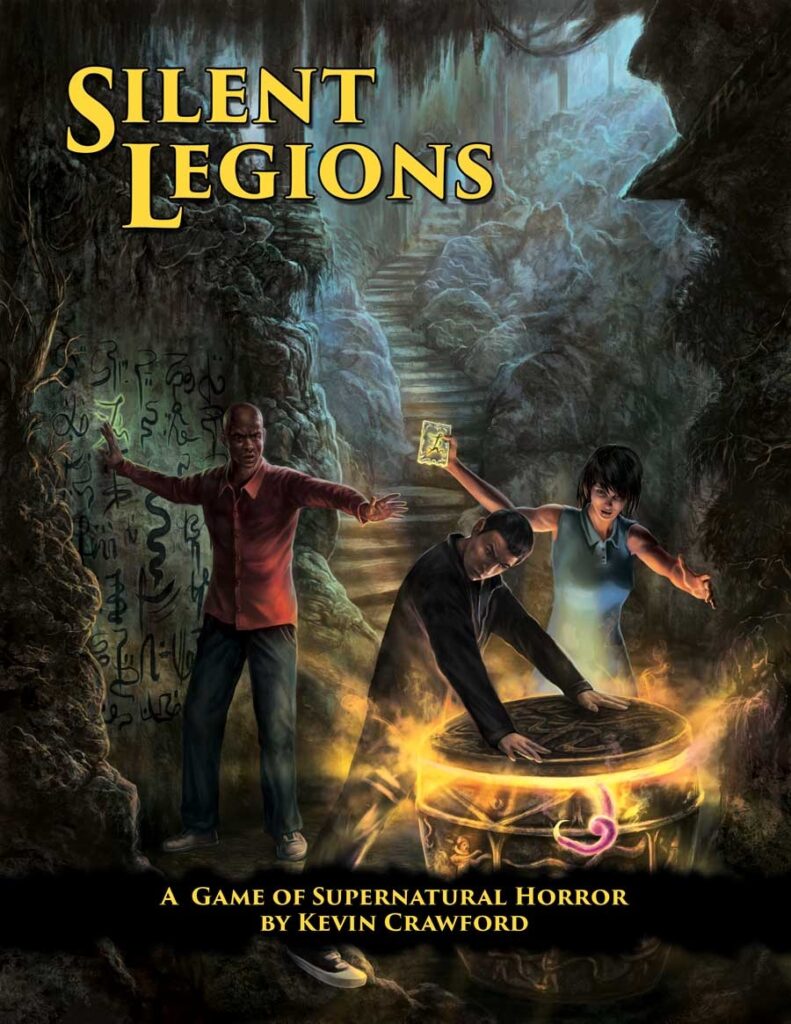 This is older but I just picked it up this year.  It is likely an essential book in any GM's library (like Dungeon Dozens!).   Why?  This has one of the best world building generators I've come across for both modern and fantasy stuff.  Not only that, it has a unique adventure builder that, while set up to work in the Early Modern to modern settings, could be used in any Fantasy Universe as well.  And this fucking guy really can write!
Runner Up:
Vagina's are Magic!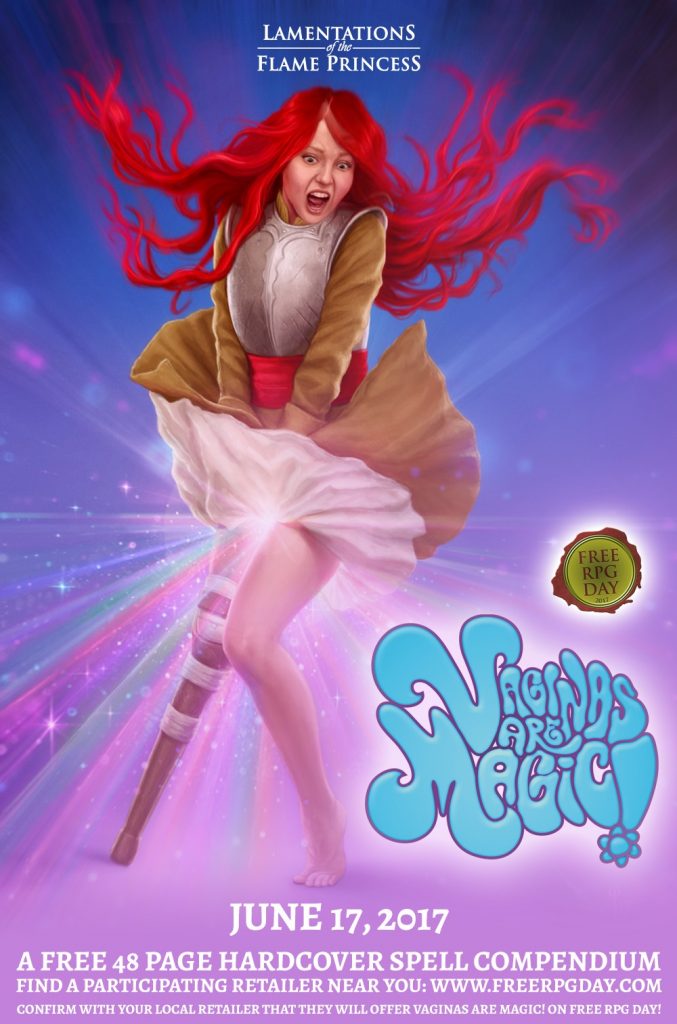 This is the new magic system for Lamentations of the Flame Princess!  People have a lot of work to do getting all the spells in line with the new set up, and this also means the game is no longer backwards compatible with old D&D (sorta).  What's most important is the system brings it closer in line with DCC's (and likely the new WFRP's) magic systems which are superior to the vancian system in oD&D and 5e).