With the passing away of Frank Thorne, I pulled out Red Sonja #7 which I think is the only Red Sonja I own. I would have been to young to see this on the comic rack, so I must have picked it up in either a box grab situation (where older kids would let you grab a handful of comics from their box for 5$) or some other random set. I gave it a good read.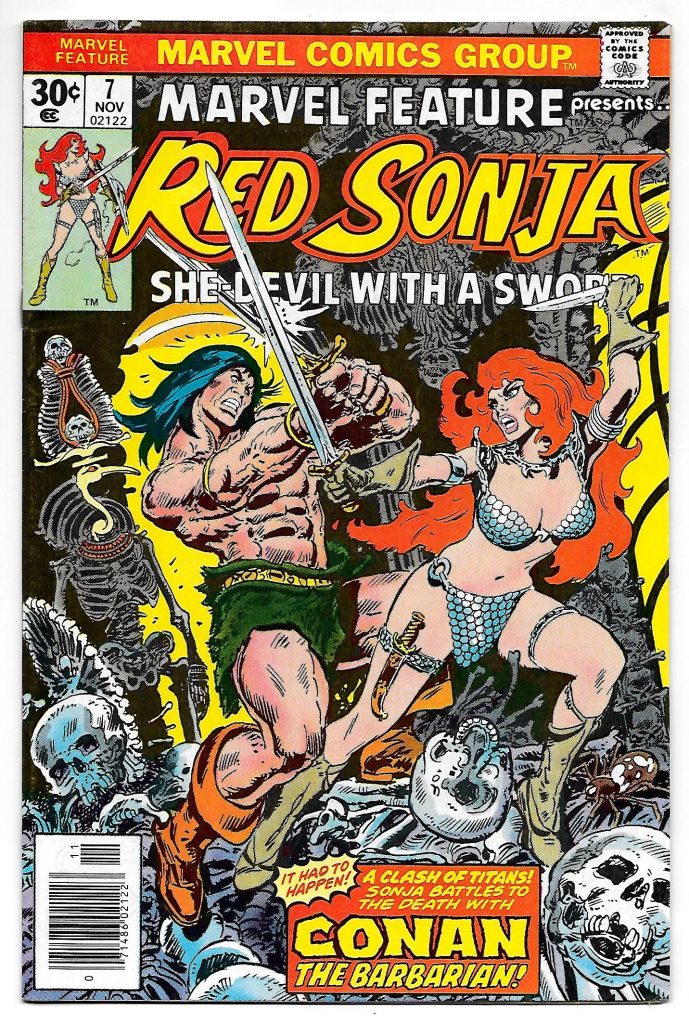 It was fantastic. It has Conan and Belit, as well as Red Sonja, of course, and they are after some sheet of paper that various sorcerers want for their own nefarious purposes. Sonja tricks Belit, Conan tricks Belit, Sonja tricks Conan–and they all get tricked by some priest. The art (Frank Thorne) is fantastic and the interstitial prose and dialog is just crazy good for a comic book of this era. Frank Thorne was an artist that we all noticed as kids, but of course never knew the name of. RIP.
I'm going to track down either a trade or more of the original Red Sonja comics– I gotta find out what happens!