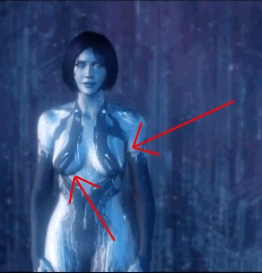 console FPS. that phrase will make some people gag and puke, like a saturday night drunk. i clearly remember the first time i played halo 2 on xbox. it was horrifying trying to make a microsoft console controller do what i knew a mouse/keyboard could do so much better. i was playing a fucking FPS with a console controller, it was terrible, it was 2003 or 2004 i think. there were two HUGE BLACK xboxs linked with a cable of some kind and it was 4 v 4 on two tvs in separate rooms in one house. 4 players on one tv, a tv screen split 4 ways. that layout was HORRIBLE in comparison to the MANY LAN parties i had attended where each player had there own computer, monitor and mouse/keyboard. YA I GOT FUCKING HOUSED by these console FPSers most of the time because of my console controller problems, but my PC FPS tactics did translate pretty well and I was able to hold my own after an hour of play all the while hating the controller and most of the people i was playing with. console FPS people are different from computer FPS people.
in 2006 i picked up a xbox360 for gears of war because you could take a chainsaw gun and cut bad guys in half. some time later i picked up halo 3 and played that some, it was okay nothing great and the controls sucked in comparison to mouse/keyboard. i played it because i had a friend that was NOT a pc gamer and he wanted to multiplay that shit up. so we did.
in 2008 i played COD4 on the xbox360 and finally went full on gay for FPS on consoles. so easy to just play mutliplayer game after game, the console made the multiplayer portion of the game so easy that going back to PC networking options looked completely archaic. so ya FPS can work fine/better on a console in some respects though M/K control on the PC will always be more accurate/brutal.
oh ya, HALO 4 REVIEWED. i guess i would call HALO 4 the best the xbox 360 has to offer in the halo bag. BUT LET'S BREAK DOWN THE OFFICAL KEY FEATURES OF HALO 4 ACCORDING TO AMAZON.COM!
Key Features
– The Reclaimer Saga Begins: Experience the dawn of an epic new Halo adventure, solo or split screen with up to three friends.
yep, sure like me some options playing the ENTIRE store co-op. but uh, the story is not very epic. it's a linear who the fuck care's affair where you are just ushers from shooting gallery to shooting gallery. why i love it so much worries me, i do love it but i know in my heart it's pretty mindless. i think it works so well for coop because it's so simple.
-Go Beyond the Story: Halo 4's Infinity Multiplayer features a vastly expanded suite of multiplayer modes, weapons, vehicles, armor abilities, a new loadout and Spartan-IV player progression system.
CALL OF HALO'D. yes the multiplayer mode is your industry standard xp/upgrade slog. i've played about 4-5 hours of it not nearly enough to dig into all the customization options and i most likely never will play long enough to experience all of the "player progression system". that sounds pretty geyh. yet again what i've played of multi is giggle inducing fun. i like the crazy vehicular combat, dude getting mowed down from heavy turret fire or run the FUCK over. it's all easy to understand and less of a gawddamnedclusterfuck like in the BattleField games. what i mean to say here is a suck at battlefield games and with little or no effort i do well in halo 4. you tell me what that fuckin means about the games.
– Spartan Ops: Extend your campaign experience in a massive-scale adventure that builds upon the "Halo 4" Campaign. Receive a weekly series of cinematic episodes on Xbox LIVE followed by new gameplay missions, played solo or cooperatively with up to three friends – effectively delivering two campaign experiences in one game!* (*Online multiplayer and Spartan Ops missions require Xbox LIVE Gold membership (sold separately). System requirements forthcoming. See www.halo4.com)
sure sure sure, i like this part. i've played about 3hrs with my friend and it was nice easy fun blasting shit up all over the place. it works well and there is a metric shit ton of content being released, 5 new maps every week for fuck if i know how many weeks. it will take months of playing 2hrs a week with my friend to get through it all. massive-scale? no so much it's bigger but not fucking massive, perhaps has massive as the xbox360 can produce without shitalloveritself. two campaigns? they reuse some/all of the maps from the main campaign in spartan ops so this is kinda a fucking lie but only internet assburger dickjags complain about that misleading key feature.
– War Games: Battle the competition in fresh, immersive new game modes and strategies.
this is pure marketing asspeak. nothing in this game is that fresh/new. it's very HALOY which MOST of the internet halo geeks are happy to smoke.
– Track your groups, stats and scores on HaloWaypoint.com
stats. fine sure stats. my e-penis is larger then your internet butt hole will accommodate, see! see right here! this e-dick is much too massive and would split your brown starfish into uneven pieces. surgery may be required.
– Edge-of-your-seat Entertainment: Immerse yourself in Halo 4's graphics, sound and epic game play including a mysterious and deadly new class of enemies* (*Online multiplayer and Spartan Ops missions require Xbox LIVE Gold membership (sold separately). System requirements forthcoming. See www.halo4.com)
graphics are TOP notch. this can and will not be fucking understated. the shit looks like doom3+rage with a solid FPS. okay you PC GAMING CUNTS halo 4 is not as good looking as current PC games played on 1500$ computers, but shit the xbox is 200$ and old and fuck and halo 4 rides the xbox like a FUCKING CHAM-PEE-YOEN! we are seeing GREAT PROGRAMING AT WORK and should be happy some nerdgod programmers are still milking that sweet xbox teet for me. i have multiple times stopped during single player to have a slack jawed look around like a cleatus, marveling at the graphics. i'm pretty sure the designers are paying homage to doom3 with some of the spaceship interiors and rage with some of the air landscapes, that is OKAY BY ME.
NOW LISTEN HERE PEOPLE! so you bought a xbox360. you are a poor person so you didn't get a hard drive with your xbox. you are poor and you pay for xbox live gold access every year. you are poor and bought a 60$ xbox game and now you want to play this $60 game on your $200 xbox that has a internet connection, at least another $40 bucks a month and use your $60 a year xbox live gold access for some multiplayer HALO 4! oh you are too poor you cunt, you can't play multiplayer HALO 4 on the xbox without installing the second DVD to the xbox hard drive which you are too POOR to purchase. on the back of the HALO 4 case you are told about this in the smallest possible writing. (you can now use any 8 or 16GB usb 2.0 flash drive instead of a offical xbox hard drive for game installs so you have to be too poor to buy this even). i'm sure some poor xbox players got pissed the fuck off when they could not play multi on the day they bought HALO 4 because they couldn't install disc2. WHAT THE FUCKALL EVER! if you have a xbox360 with no harddrive you should not even be spending money on xbox shit at all. just stop breathing now.
HALO 4 is a great xbox360 game and one that should be owned by all xbox360 peeps.
HALO 4 is a 1 on said official binary scale.