I signed up for FOUR Runequest/Mythras games at Gencon this year and made it to three of them.  The first one we had a big group in and it was very good, probably the best RQ session I've had.
The scenario had the Roman 8th Legion which disappeared in England actually make it to the New world and set up a Roman style camp city in the Algonquin lands.  The players played either First people or some of the Romans (all pre-generated). A mysterious attack on an Algonquin chieftain brings the two groups together– for a time.  This was an excellent short adventure with mystery, exploration, traps and a brutal combat to cap it off.  There was good use of passions as well, something I need to work on in my own RQ games.  Dice-wise we were rolling criticals ALL day long– and my character, an Algonquin brave, was able to take down one of the mid-bosses with a single arrow shot!  All in all, since this one was with friends, a good GM and the historical-weird stuff that is totally in my wheel house, I was super pleased with this game.  I don't want to go too deep into what happened as I assume the GM will publish this adventure somewhere.
The second game was also good, but I didn't have any of my friends there so wasn't too great, plus the were some very silly social justice warrior comments made due to the fact that playing a game with characters in 1100's England is not the same as playing characters in a game set in the post 1995 world.  This game was set in an era of the very early middle ages with iron-fisted feudal lords, miserable peasantry, xenophobia on a level incomprehensible to modern man for fucksakes!   In this scenario, which had the same GM as the Algonquin-Roman game, we were to free King Stephen from the clutches of Geoffrey of Anjou after his capture at the battle of Lincoln.  While this was also a historical scenario, it was very tough to get into at first since I was fairly unfamiliar with this conflict (the Anarchy is the official name) and there were a lot of names to remember.  Also the problem, getting into a castle and into that castles dungeon, was quite difficult and could (remember this is Runequest!) have gone very badly for the characters at many points.  Luckily and due to some smart play by our priest, we were able to bluff our way into the castle as workmen (workwomen in my character's case) with a lot of help from the faculty staff and free the king in the end.  The highpoint was giving some knights a laxative and then slaughtering them in Warhammer Fantasy Roleplay fashion as they charged out of the loo in their long shirts. Rule to remember RQ/Mythras fans: ALWAYS WEAR A HELMET.
I was able to note a couple tweaks from RQ6 to Mythras that I definitely think make it a better game on top of already the best game. You can do a few new things with Luck Points than you could before, such as reversing the numbers on your rolled die or giving your character an extra action point (!).
The last game I made it to was CLASSIC FANTASY, which is a Mythras/RQ take on old school fantasy gaming.  We had pre-gen characters again of your standard classes from Basic D&D.  I played the wizard and other than roleplaying or providing tactical ideas, I pretty much only fired off my Magic Missile in combat.  The scenario was interesting, but the GM did not drop us into the slaughter straight away (a staple of Old school games) but had a lengthy campaign-starting intro description that he actually repeated TWICE for us as there was a player that showed up late.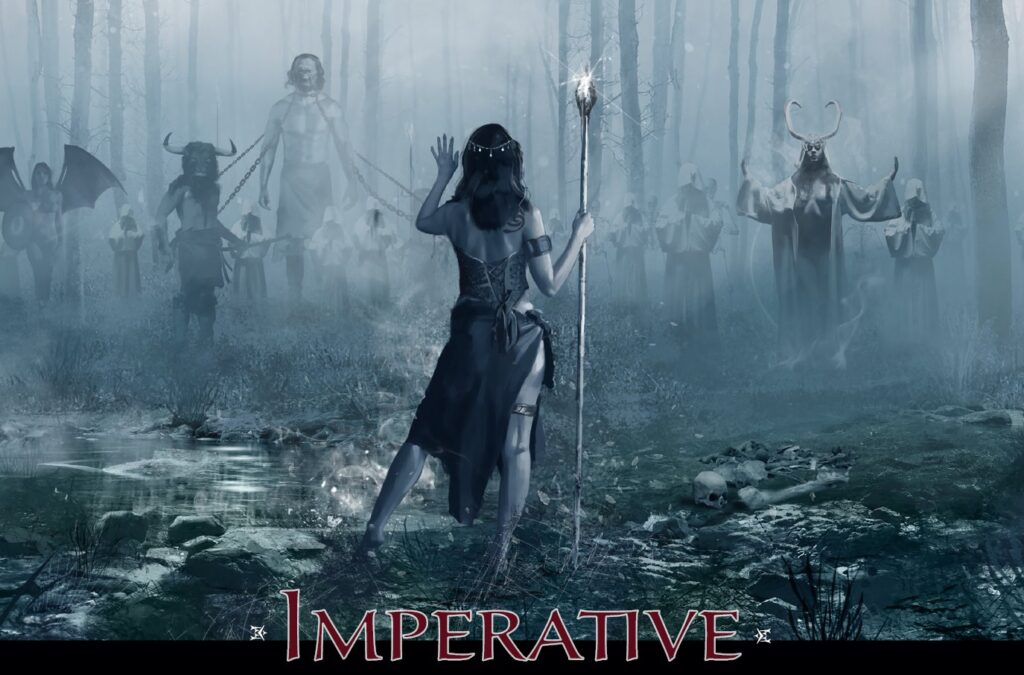 In old school fashion, the game was a dungeon crawl with some interesting traps and tricks scattered about and, of course, constant combat.  We probably got into six fights during the session (I could only stay for 3 hours of it though), so many that we were a bit fight-numb.  However, this was the first time I had play RQ with miniatures on a grid, like Pathfinder.  It seemed to work well, with very little confusion about where everyone is.  However, this turns a dynamic, imagination game into a tactical miniatures game where the focus is solely on the board and pieces in front of the players.  If I was going to run a Classic Fantasy game, I would eschew the use of minis and especially a grid unless truly necessary.  I use a map with miniatures in 13th Age all the time for fights, but it's a gridless game with very loose (yet mechanically integrated) distances.  Counting off spaces when you are playing Space Hulk or Advanced Heroquest (and you could lump 4E D&D into this board game group) is fine, but in and RPG? It's just not necessary and is pretty annoying.
The Magic system in Classic Fantasy is just what you would expect– RQ mechanics on top of the standard Sleep, Magic missile, Cloud Kill, etc.  I really had only magic missile, as noted earlier, and fired it off quite a bit, but mostly missed my casting rolls.  Due to the class and level system being applied to RQ in Classic Fantasy, characters start a bit weaker than your standard RQ characters.  A fighter in RQ is going to to have a 60%+ in his main combat skill, sometimes even into the high 70's.   Magic users in standard RQ will have a high casting value for Sorcery or Theism– they will fail from time to time, but it will be rare– usually their skill will come in to play when in opposition to something else.  Classic Fantasy characters, at least the pregens we had, had 40's and 50's for their skills, so there was a lot of whiffing.  While in close combat a whiff can mean death as the opponent can parry and get a special effect, casting spells or shooting arrow whiffing isn't too fun when it's close to 50%.   When both sides have sub 50% skill at fighting, it can make for a long fight if special effects aren't used.
Since there were so many combats, some vs monsters and odd things, there was some hand waving around the special effects.   As a GM and player of RQ: don't do this.  Special effects are an integral part of the game, and it's one of those things that makes RQ/Mythras D100 far better than Warhammer Fantasy Roleplay.  Special effects make combat go quickly and make your rolls, especially in close combat with actual weapons matter every time you touch the dice.
Lesson from this last game for GMs: when you sit down to run a CON RPG game– time is fleeting so GREASE UP AND GET FUCKING. This isn't your home campaign!  Any dithering will be seen of as terrible.  Throw the characters immediately into a situation and get them making choices, don't wait, don't explain much, just start PLAY.  In my Lamentations game, after character creation, the players were at the base of the Tower of the Stargazer within minutes and the first roll for death was just a few minutes after that.  Go go go.  Players aren't there to SHOP or listen to back story!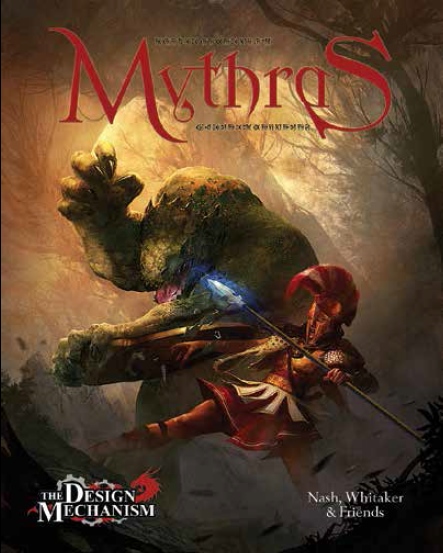 So yeah, Mythras, the direct heir to Runequest 6 is going to be good– and between drafts of this post, Mythras is now available in PDF format on Drive Thru.  No announcement of the actual physical book yet, but Mythic Rome is next on the slab for release.