The 90's CCG splooge brought many terrible games trying to cash in on MTG's success. Out of the cascade of dreck came a few good games– some of which are supported to this day. I think I did this a few years ago where I went through the status of some of my favorites. The genre of multiplayer CCG's is long dead as evident by Fantasy Flight (FFG) making Legends of the Five Rings two player only… bah!
Let's start with the bad news: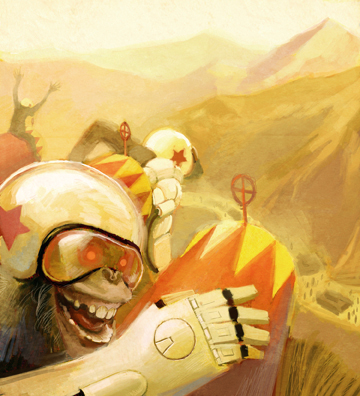 Shadowfist
Shadowfist's new kickstarter was supposed to start in Spring 2020. We have four days left until Summer and based on shadowfist.com and the reddit group, there have been no updates at all since Fall of 2019. This one may stay dead, which is sad because as a multiplayer CCG, it is the absolute best, including the theme.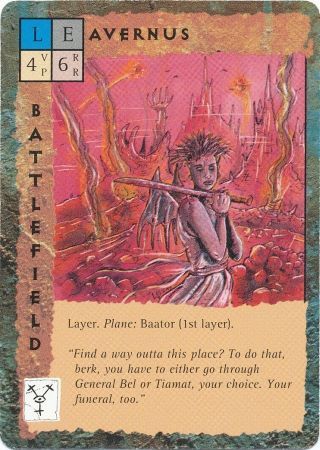 Blood Wars
This sucked 2 player, but was significantly better multiplayer. I just check from time to time if anyone is going to rehash it from the dead as the subject matter is pretty excellent. Nope, still dead. Don't discount this one if you find it for cheap.
Good news…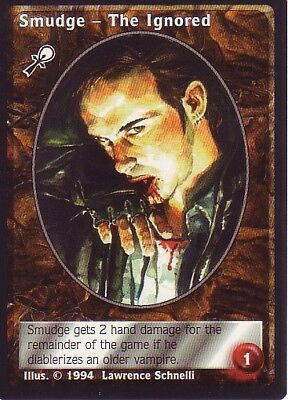 Jyhad / Vampire the Eternal Struggle
Garfield's multiplayer masterpiece is set for a reboot (again). It's amazing how this thing keeps going as post-Jyhad it descended into a complete mess of a game with horrifying degeneracy. It is quite fun with the right group and they are keeping this one going!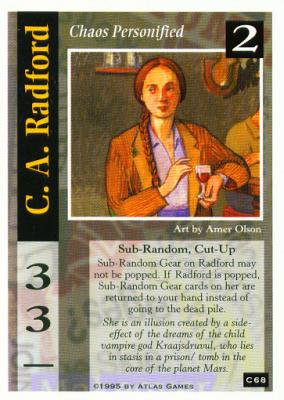 On The Edge
This is one of the pre-cursors to Shadowfist and is notable as it's likely the only William S. Burrough's inspired card game (or board game for that matter). Perfectly encapsulates the conspiracy-fanatic 90's to a T and with my favorite CCG card ever made, this game is only sort of dead. A guy from Wisconsin put out a custom set of cards with permission of the original designers– which is really cool.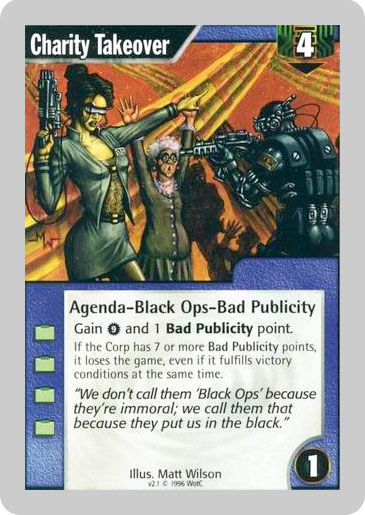 Netrunner
This game died, came back in force, died again, sadly as FFG had a great model and great support. This is the only 2 player game on this list. It was fun, but for me it's been eclipsed by Keyforge because I can reach into a box, pull out an unopened deck and be taken for a ride for 4-10 games with people that have done the same. That said, this game is being kept alive by it's fans, which is really confusing as apparently the license was in dispute between FFG and WOTC. It's called the NISEI project and will probably continue for awhile until the people that run it realize it's a LOT of work and no money– and there's always the possibility that WOTC or whoever will totally reboot the game at some point, making all your fan expansions moot.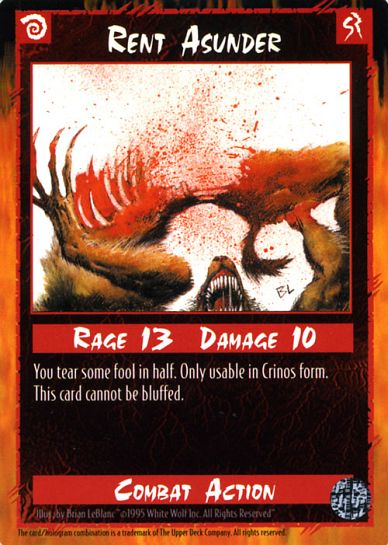 Rage
This is never going to come back as it was a fun, but not very good game compared to the others on this list. This is one we have to get some plays in at some point to verify the above sentence.