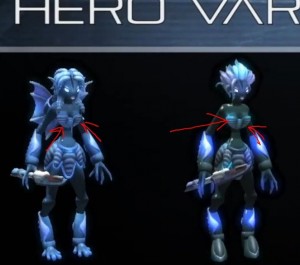 remember spore? remember the hype? will wright makes new super game!!! a game that lets you take a single cell organism and evolve it to a space fairing race! i remember. i bought it. i played it. it fucking sucks. the game is trash, i would not recommend you try it. even will wright left ea after making it. i believe he left because spore never became what he truly wanted it to be, something that had a foundation in cool science that let people play with the stuff of life. instead it became a shitcakeburger that was not fun to play because it never challenged the player in cool 'HOLY SHIT SCIENCE' ways. the game was dumbed down into a "sims with creatures" borefest.
so what is EA(ss) to do with all the money the dumped into the spore brand? how can EA(ss) cash in on this failed product to help re-coop the investment? FUCK!?! make a action rpg using the spore brand! that's what. arpg players are desparate! they are all awaiting diablo 3 and will buy ANYTHING to help fill the void and quench the thrust.
take a shitty brand, a poison root, and make something awesome from it. what a fucking terrible idea. enter darkspore.
darkspore launched april 26th 2011 for $50 and now it's on sale for $30. not even too months later and the game is 40% off. fucking shitty. having played the beta, i can tell you the game is worth 5-10$ and even at that price you'll stop playing after 3-5hrs because there is nothing there to play. it's a grind fest of epically shittackular proportions. argps may not need a story, but damnit it HELPS A LOT!!!
it pains me to think about all the talent in the game industry that slaved away to make spore and then darkspore. all the hours put into games that are not worth using for entertainment because they are not fun.