I didn't read that much this year in terms of volume of books. I found an old book on Davey Crockett I read as a kid and plowed through that, finished a book on early colonization called The Barbarous Years and a few manga here and there which don't really count. I did get through a big one this year which was really rough going but extremely solid and worth the effort: Game of Kings by Dorothy Dunnett. This is the first novel in the Lymond chronicles.
Normally, I would never even look at this series of books based on the covers, even when when I was in my heavy reading phase of life (so far). But I saw a reference to it when reading about Pax Renaissance that it was a large influence on Ecklund when he was designing the game, so I gave it a shot. I had no idea what I was getting into. Instead of a light Bernard Cornwell historical romp– this is an absolute BEAST and took me all Summer to read.
Note that while the modern cover of the book is extremely bland, the older versions look like cheap medieval romance novels!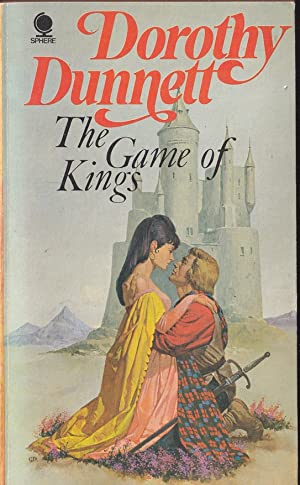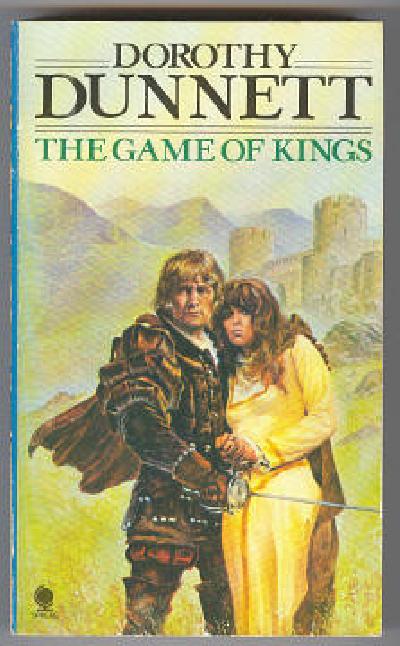 Later books in the series double down on the Romance novel cover action.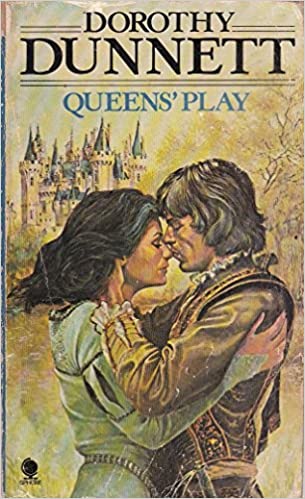 Is that the Disney castle in the back there?
Despite the fantasy romance covers, this book is nothing of the sort. It is an extremely challenging historical fiction about an exiled lord who returns to Scotland after being wrongfully imprisoned in France, starts up a band of thieves and rogues and starts messing with the coming conflict between England and Scotland over the hand of Mary Queen of Scots (who became the queen of Scotland 6 days after she was born!). This was the author's first novel, and is nothing short of remarkable. While extremely difficult to follow due to Dunnett's overly-liberal use of character's other/landed names*, the plot is both one of conflict between nobles, a war novel (of the Rough Wooing) and a mystery all in one. Sound familiar? If this didn't influences Game of Thrones, probably one if it's main influences, call me a one legged cat trying to bury a turd on a frozen pond.
While this is a 600+ page beast and a very slow read in parts, it all comes together in the end with an exciting and intricate finale and builds up the main character, who seems at first like a complete arsehole and a Mary Sue ninja as well, to simply have had secret motivations and a brutal existence to explain both. Highly recommended if you can get through the name issue. Maybe you can find a cheap copy in the used book store with the romance novel cover!
*for example, the main character is called Francis, Lymond of Crawford, the Master, Crawford, Master of Cutler, not to be confused with his brother, Richard, the Baron of Cutler, Lord Crawford, and so on. This happens with ALL of the landed characters and sometimes I couldn't tell if Dunnett was referring to the father or the son in some scenes. Anyway, you get used to it.