The weekend before Xmas, we had the first LAN in a LONG ass time. It had all the yelling and crying out and gibbes of all the LANS that have come before and what we played, which was appropo on account of it's 20th anniversary, was tons and tons of Quake 3. I think we hit all the maps at least once and several multiple times. Despite it's age, the gameplay holds up COMPLETELY against anything else for FFA run and gun. While I love UT2k4 and UT3, nothing else comes close to Q3 after all these years, which is amazing if you think about it. I believe we are coming into a time where game design cannot be topped on certain genres or against certain titles. For example the best RTS is still Warcraft 3 and Starcraft 2 is not as good as the original and a fourth Warcraft would not be better than the third. Another perfect example is Virtua Fighter 5: Final Showdown. For 3d fighters, and even fighting games in general, nothing has come close. It's entirely possible that because of the social and economic changes in the world, that these two games, along with Q3, may be the top games in their genre forever.
Rather than jag around with setting up a dedicated server on one of the machines, Maurice!Bastard got a Q3 server for about 8$ and had it running the entire time.
Other games of note were Vermintide (1) that is excellent fun but we had issues when there were more than 4 of us to play.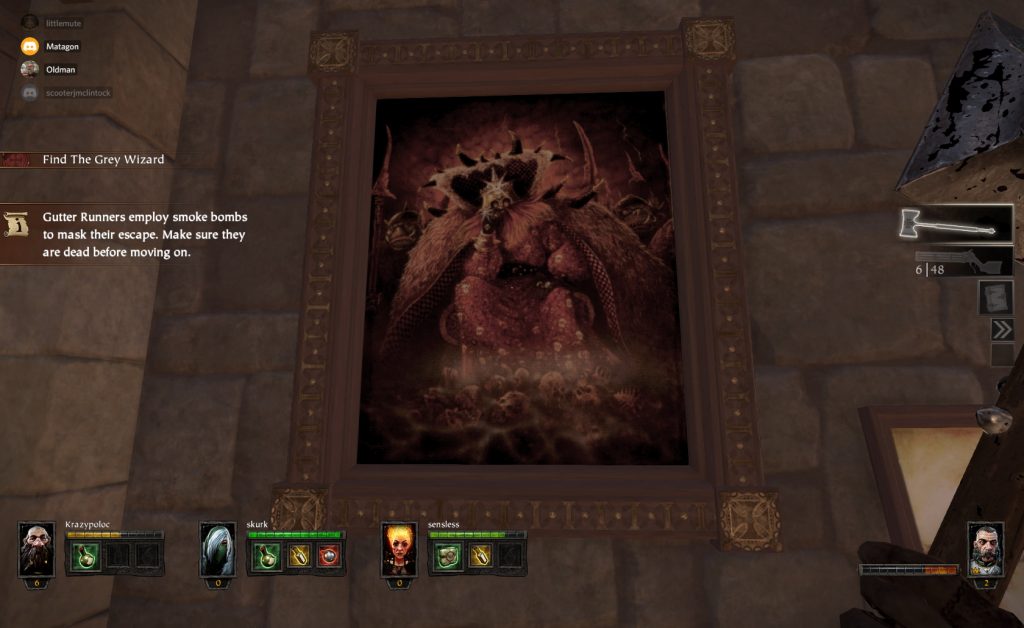 I did scooter a few times in Attila Total War which is still my favorite TW game by far, but there was some constant cheesy tactics on my side like wardog spam and use of the silly units that go berserk and become unbreakable so three units can be fighting a single guy remaining from a unit….while the rest of the army is surrounded and crushed.
Also of note was the $1.30 purchase of BLOODY GOOD TIME which is a strange FFA FPS where you score various points for kills based on the weapons you use. Using the same weapon over and over gives you less and less points as you go. While I sucked at it, it was well worth the buck or so to pick up for LANS.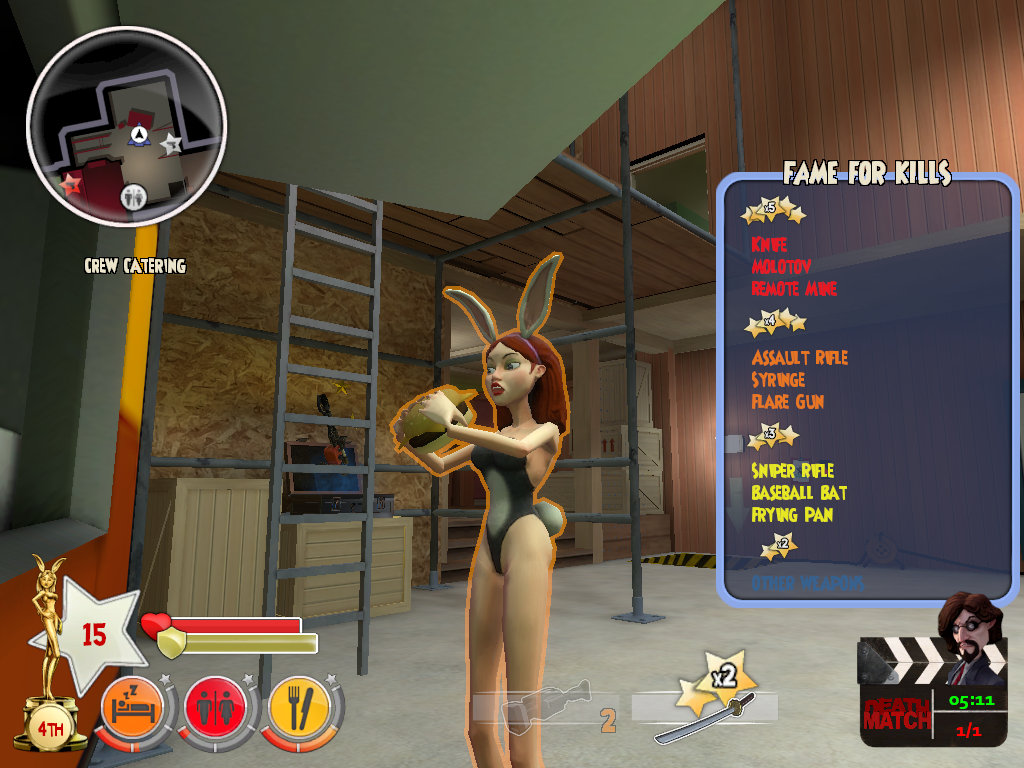 The biggest miss is that we did NOT get to play with a group of players Red Faction Guerrilla Remastered. We played a bit with two players and while the shooting is stupid (aim cones) all the crazy power ups and totally destructable buildings would have made for an awesome LAN experience.
We tried to play PUBG a couple times, but it sucked. Everyone else is too serious and too good, so you land, get shot, game over. I think our time with that game is done. It was great fun while it lasted though.
While we didn't have a ton of people in attendance, and some had to join virtually, it was a fantastic LAN and while everyone is an HPB now and no one needs to leave their house in order to play, you should STILL HAVE LANS. They get everyone together to yell and get drunk.