The SILENCER. With the Cosmic Odyssey big box expansion, they've brought back a classic.
These two images speak for themselves. This is not the best power, it's not the strongest, it's not going to win you games it's specific functions is that it: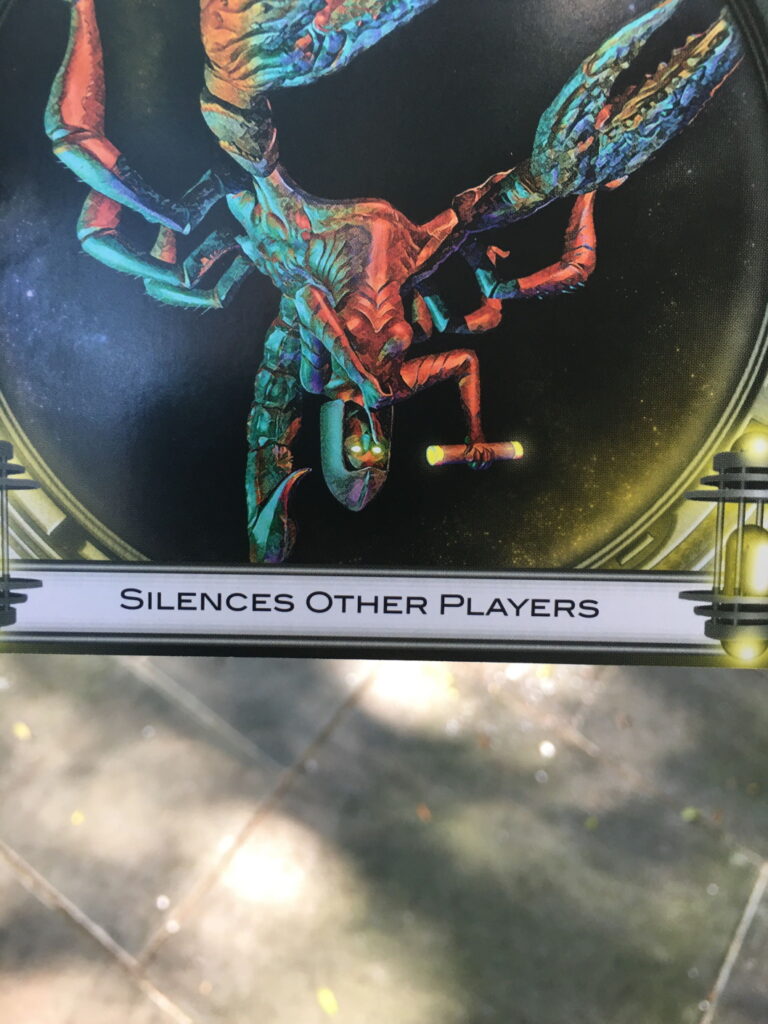 Here is the full rules. It's not as harsh as the original one from the Mayfair version, but it's excellent. Reminder that it's EVERY destiny draw, not just as a main player. So aliens get ready to SHUT THE FUCK UP!