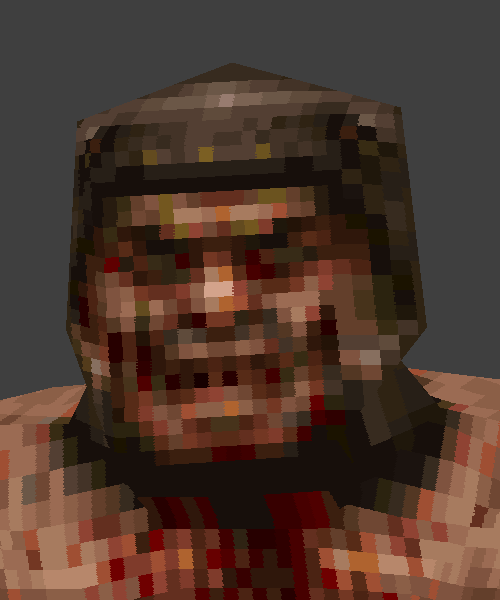 Holy shit. I was about a year out of college and 'adjusting' crappily to a sorta new city and a bunch of shitty jobs. I remember one job where I finished ALL of my work by 9:30 AM. I walked around and asked for work. There wasn't any. I had to sit and wait for calls and had nothing to do from about 10AM until 5 most days. So I played single player Quake shareware (and jagged alliance) and would tab out of it whenever someone would come around. I had pretty good hearing…
I supposed I got caught a few times (once by the drunk guy with the grey scales on his back(!?)) but then I would start bothering, bothering, bothering people for work which they didn't have for me and they didn't care any more since they just wanted to be left alone and everything I needed to do was always done, checked and double checked every day by mid-morning. I got about half way through the game sp at that time, but then started playing Multiplayer due to Keneda– so much multiplayer.
Without Quake I wouldn't have taught myself web development or .asp and sql. So that sorta means without Quake, I probably wouldn't have the job I do which– it's insane to me to say this— but I actually like 90% of the time.
My favorite version was the Verite quake (built for a single video card).  It just was sooo smooth and awesome looking, even better than the OpenGL stuff that came later.
Now though, I am enjoying (for single player only) the SUPER8 Mod.  Get it here.
Here is a good homage article on SHACKnews, which IIRC along with Blues News wouldn't exist without Quake either!
So what I need to do is get some of the Video tapes we took of Quake rendered into mp4's and post them on Youtube.  You will see how SHITTY we were in 1996 compared to about a year later.